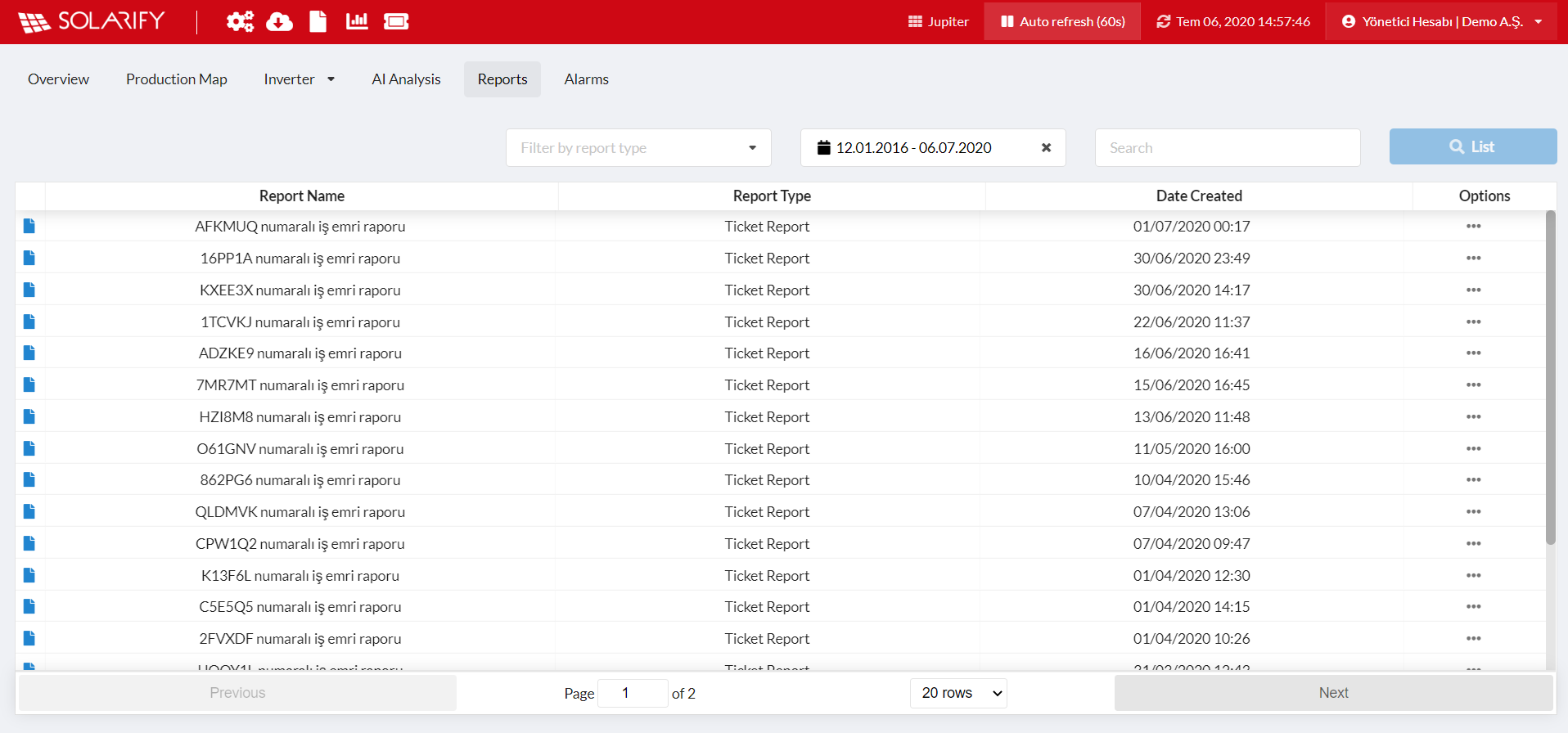 In our 14th main update, we've made changes to Solarify for the smart reporting v2 we've launched. We added the reports tab to the station detail. Through this tab, you will be able to see your all reports by filtering in list format.
Updates
NEW FEATURES
We have collected all the settings on one page. Now, you can choose who receives monthly reports, ticket reports, and ticket telegram notifications from the station settings.
BUGFIXES
When the weekly, monthly, and yearly periods were selected in the graphs created from the analysis page, wrong data could occur. This issue has been fixed. Now, the correct data are displayed at each time period.
Best Wishes,