In our main update, we added the panel temperature factor to the performance ratio calculations. Thanks to the temperature corrected performance ratio, more realistic rate can be seen from the overview screen.
Updates
NEW FEATURES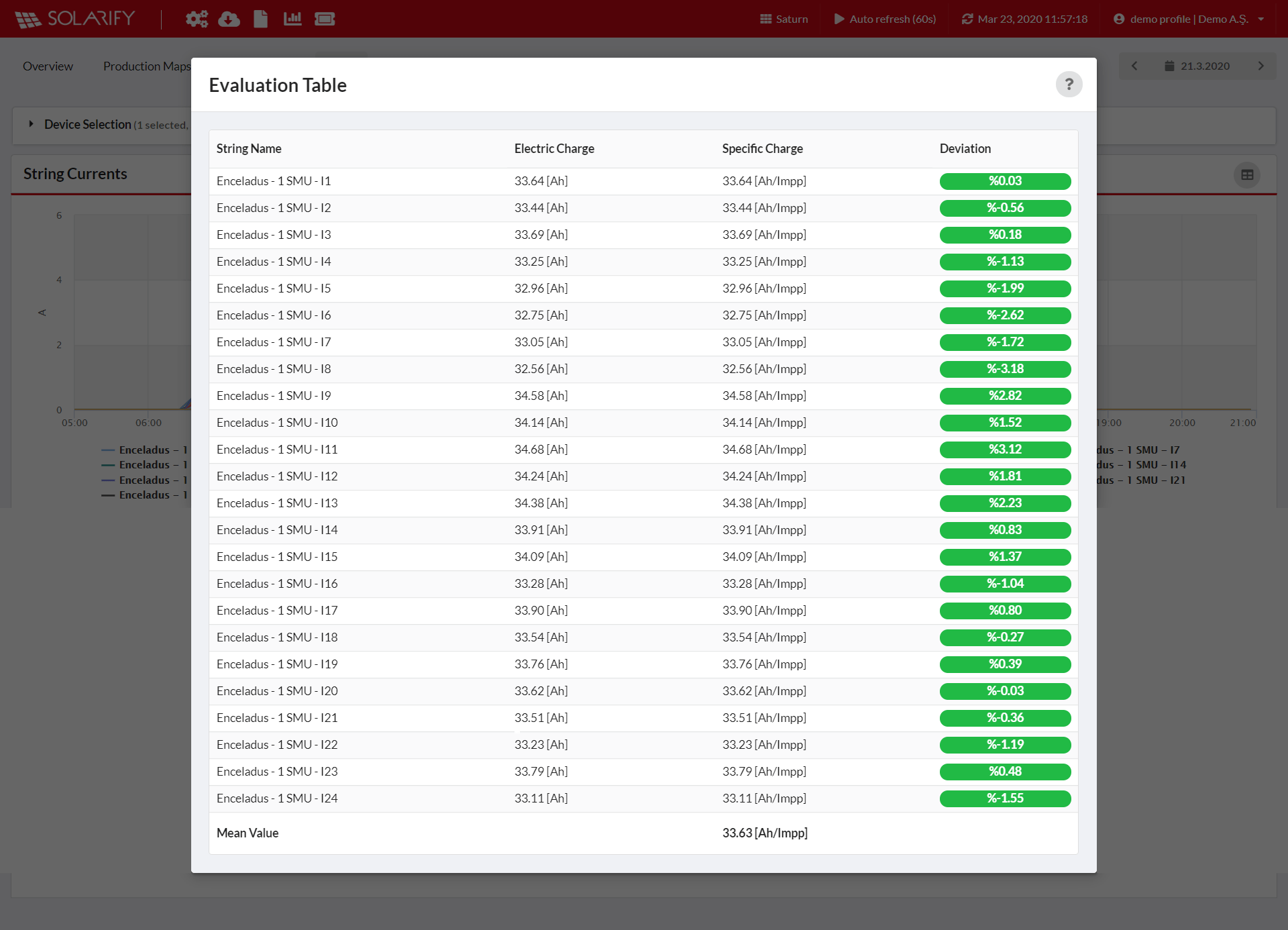 With the evaluation table, we created in the string screen, the current that produced in the strings, and the current at the maximum power point (Ah/Impp) can be seen with deviation rates.
Now, the weather data of the region where the solar power plant (SPP) is located can be observed on the overview screen.
IMPROVEMENTS
Tickets are now completely under the control of admin and manager accounts, and users other than these two accounts cannot evaluate, close, or delete tickets.
The technician account, which can only see the tickets opened to itself, can now see all the tickets in the solar power plant where it is registered.
The telegram application that we use to facilitate operation management in solar power plants (SPP) can now be installed separately for each power plant, while only one can be installed on behalf of the company.
Best Wishes,