Analysis

The analysis page allows you to graph the data of the devices connected to the system and the created terms with a maximum of 4 different axes (units), and display the data you want in the daily, weekly, monthly or yearly format and export with the .xlsx extension.
New Analysis
Click on the new analysis button to create the analysis.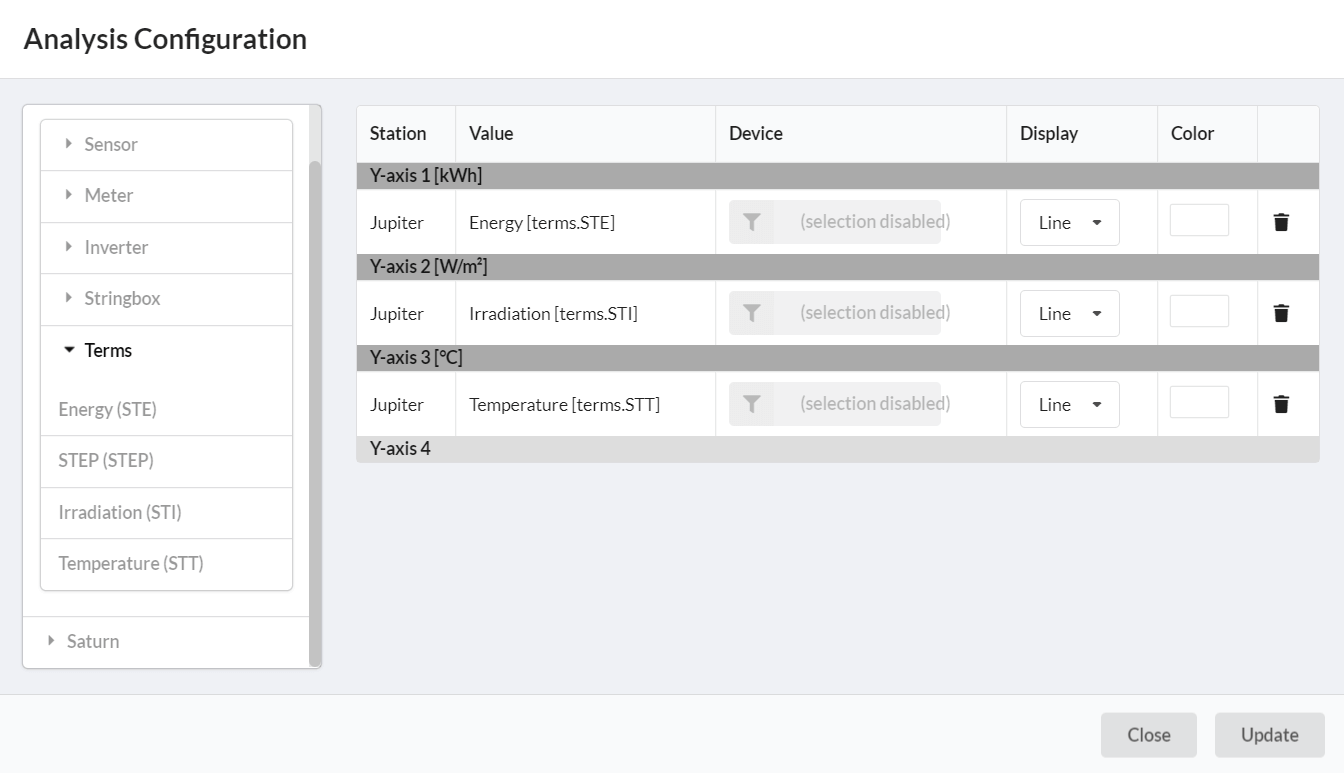 The station name is selected on the left.
After selecting the station name, the value is selected.
It is specified for which device to analyze.
Chart type is selected. Which color to draw the graphic is selected.
Clicking the Update button opens the following page.
The created graph is given a name from the top left and click on the save button.

If desired, the created analyzes can be added to the pages tab and viewed.