Dashboard
Home Page
It is the first page that opens when you access the interface. It consists of 3 main tables. These are system, network, and devices.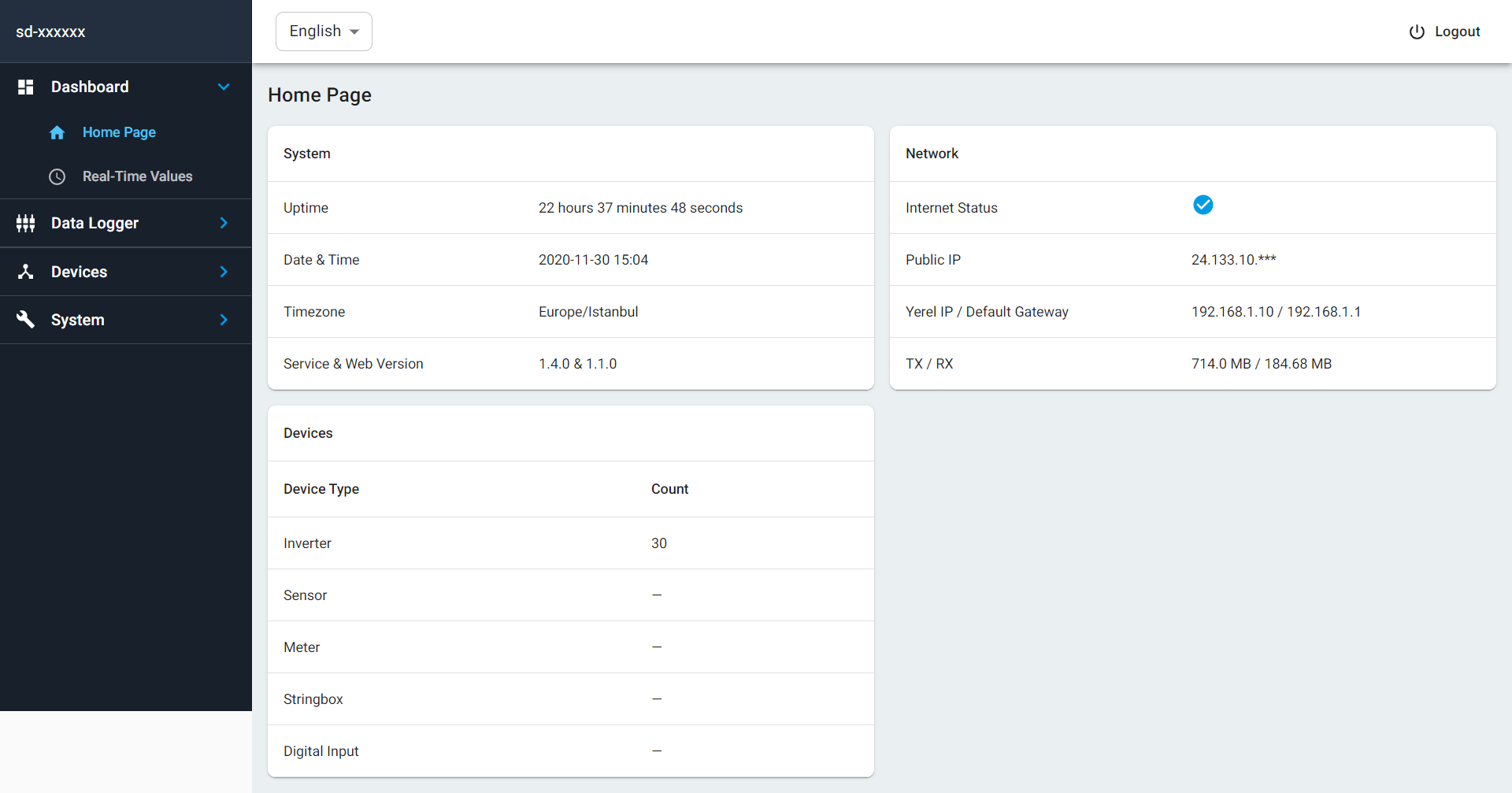 System
Up time: Indicates how long the data logger has been on.
Caution: The data logger must not be turned off. If the power is cut off, the data will be blank during the time it is turned off.
Date & Time: Displays the date and time of the data logger. The device should match the current time of the time zone in which it is located. Otherwise, data may be written over different time periods.

Time Zone: Indicates in which time period the data logger is located. It must be entered correctly. This setting can be updated via System ---> Date & Time.

Service & Web Version: Shows the software version of your data logger.
Network
Internet Status: Shows the data logger's accessibility to the Internet. If not, make sure your modem has access to the internet.

Public IP: It is the address used by the modem to which the data logger is connected while accessing the internet.

Local IP / Default Gateway: IP received by the data logger on the internal network and gateway information displayed. It can be fixed or variable. Settings can be made in the system section.

TX/RX: Shows the data that the data logger has consumed during its on.

TX: Transmit
RX: Received
Attention: The consumption data is reset when the data logger is restarted.
Devices
Table showing the types and number of devices connected to the data logger.
Real-Time Values
It is the page that shows the real-time values of all the devices and the data received from the devices with which the data logger communicates. Data is refreshed every 30 seconds.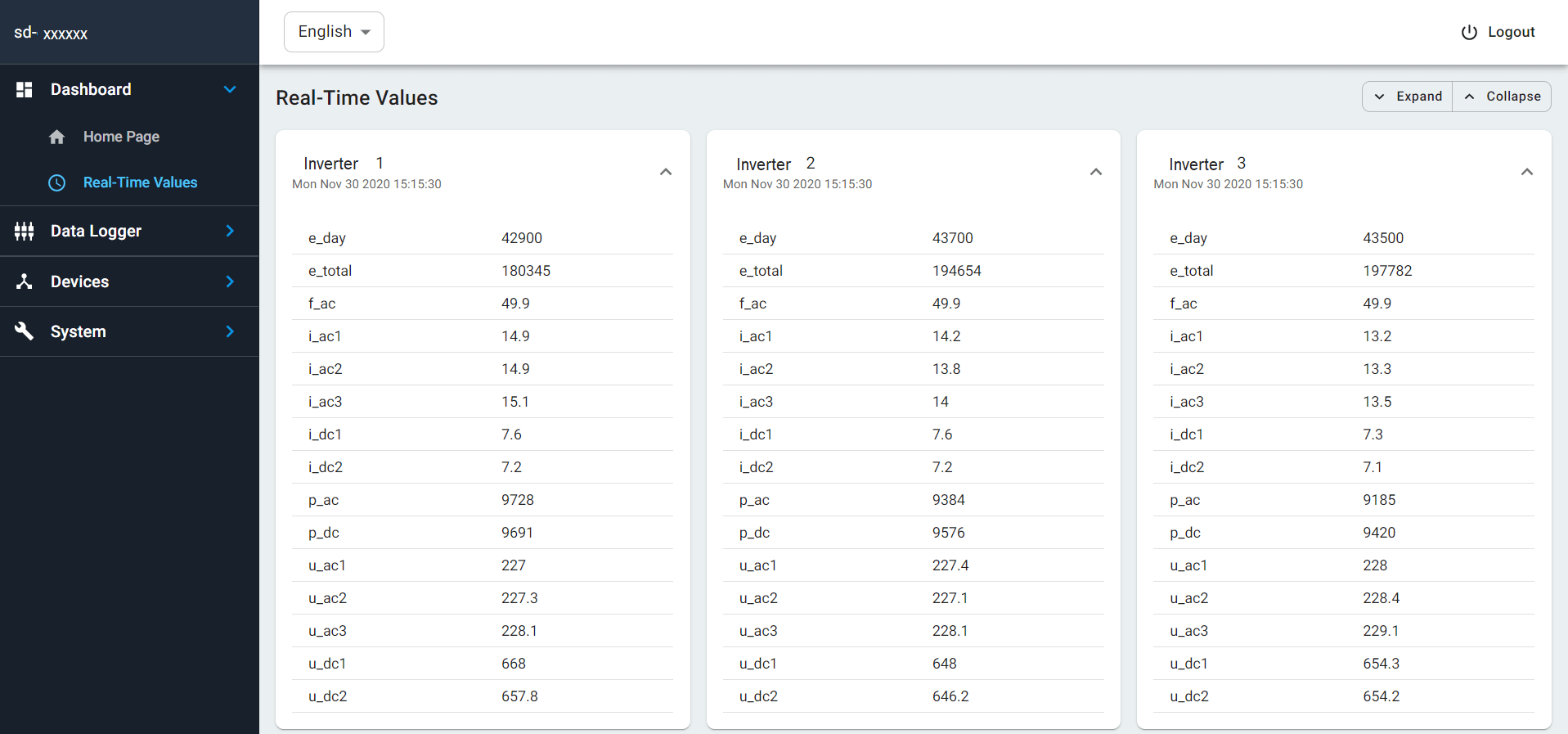 Real-time value boxes of all devices can be opened or closed by using the expand and collapse buttons at the top right.
Under each device name, there is information about the date it received the last data.